JUL. 2018
RHODE ISLAND SCHOOL OF DESIGN / PROVIDENCE, RI

[ MOVABLE STAGE FOR SHAKESPEARE PLAYS ]
An intervention of Seal House, Providence, into space with movable platforms 
that could become an outdoor stage for various Shakespeare plays.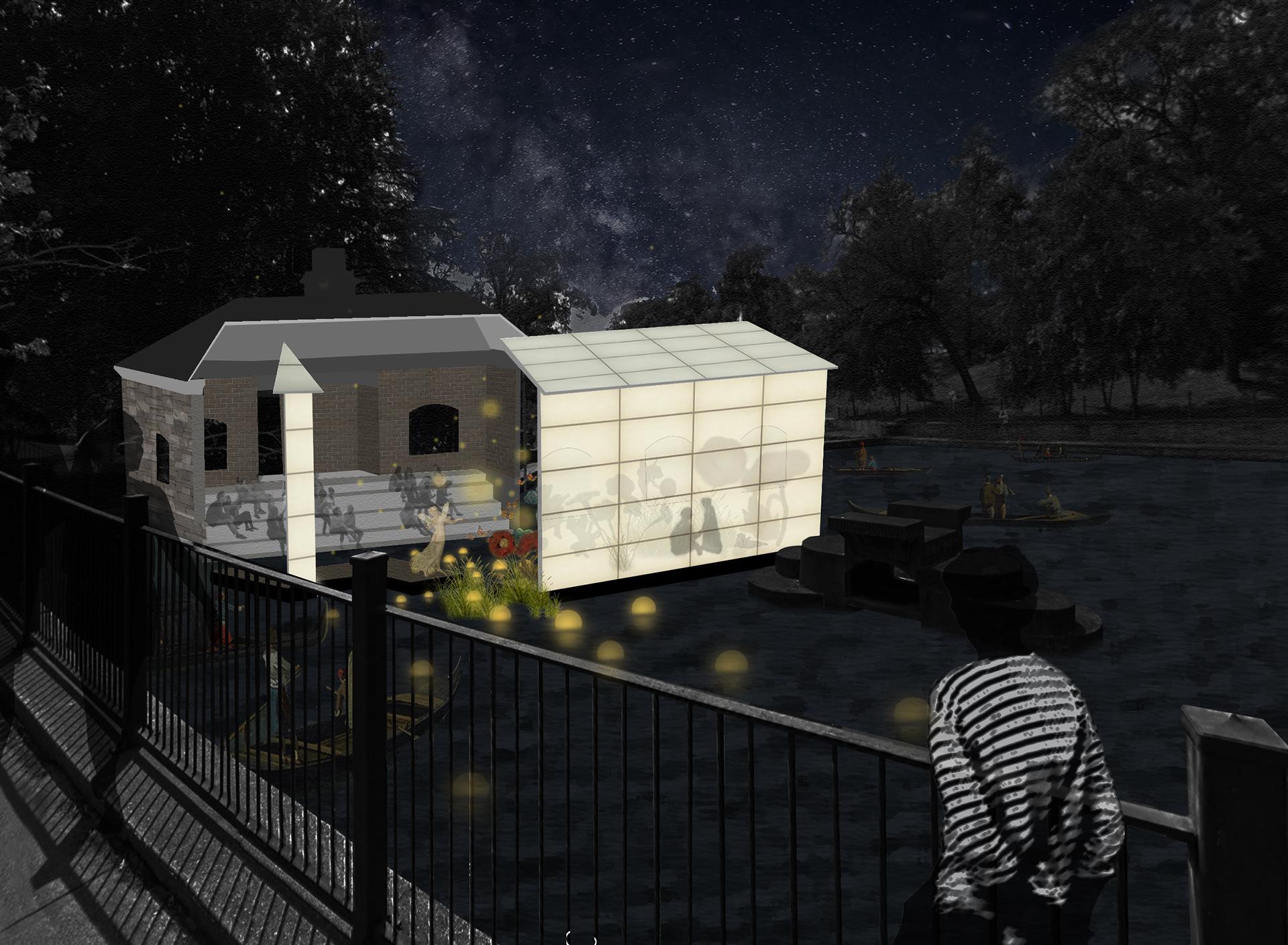 Seal House located in Roger Williams Park used to be a shelter for the sea lions, 
but it has been abandoned these days. 
As for the intervention, half of the existing structure is spreading out to the lake, 
reviving the water that once has been full of life. 
Bringing Shakespeare's stories that have always been an intriguing subject, 
into this space is also an attractive strategy to intrigue the people of Providence.