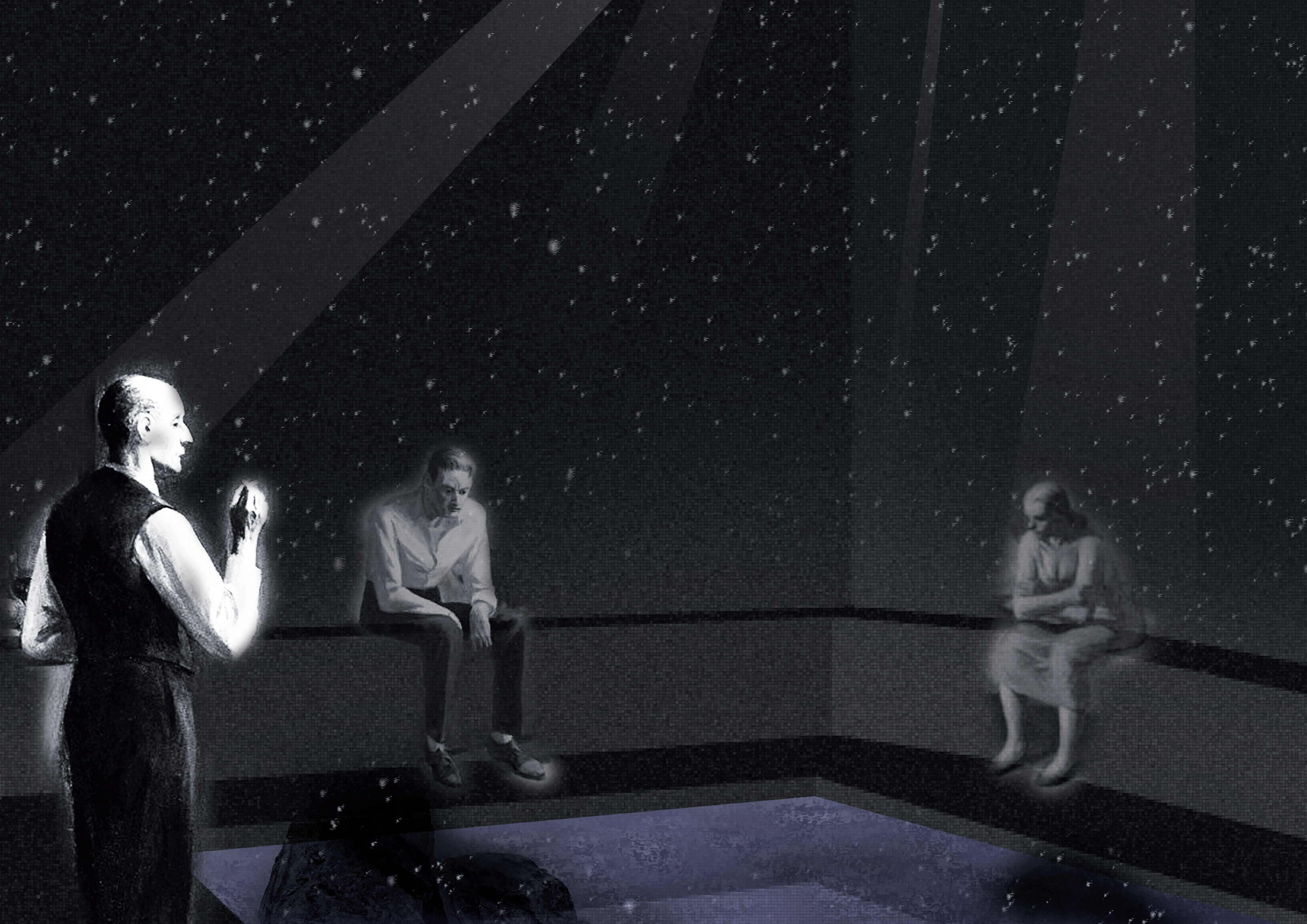 RHODE ISLAND SCHOOL OF DESIGN /  PROVIDENCE, RI
An intervention of a former coffee shop building into a contemplation center in the basement space.
Through the sound map, as a part of the site analysis process, it was clear that the two barriers enclosing the building, which are sound and high-rising buildings, were creating a somehow peaceful atmosphere in the inside, whereas the surrounding roads were filled with traffic noise. In order to enhance this characteristic of the barriers, the main spaces are placed underground,  filled with calm atmosphere created by minimum light coming through the holes on the ceiling. The visitors will descend from the ground level deep into the contemplation space.​​​​​​​