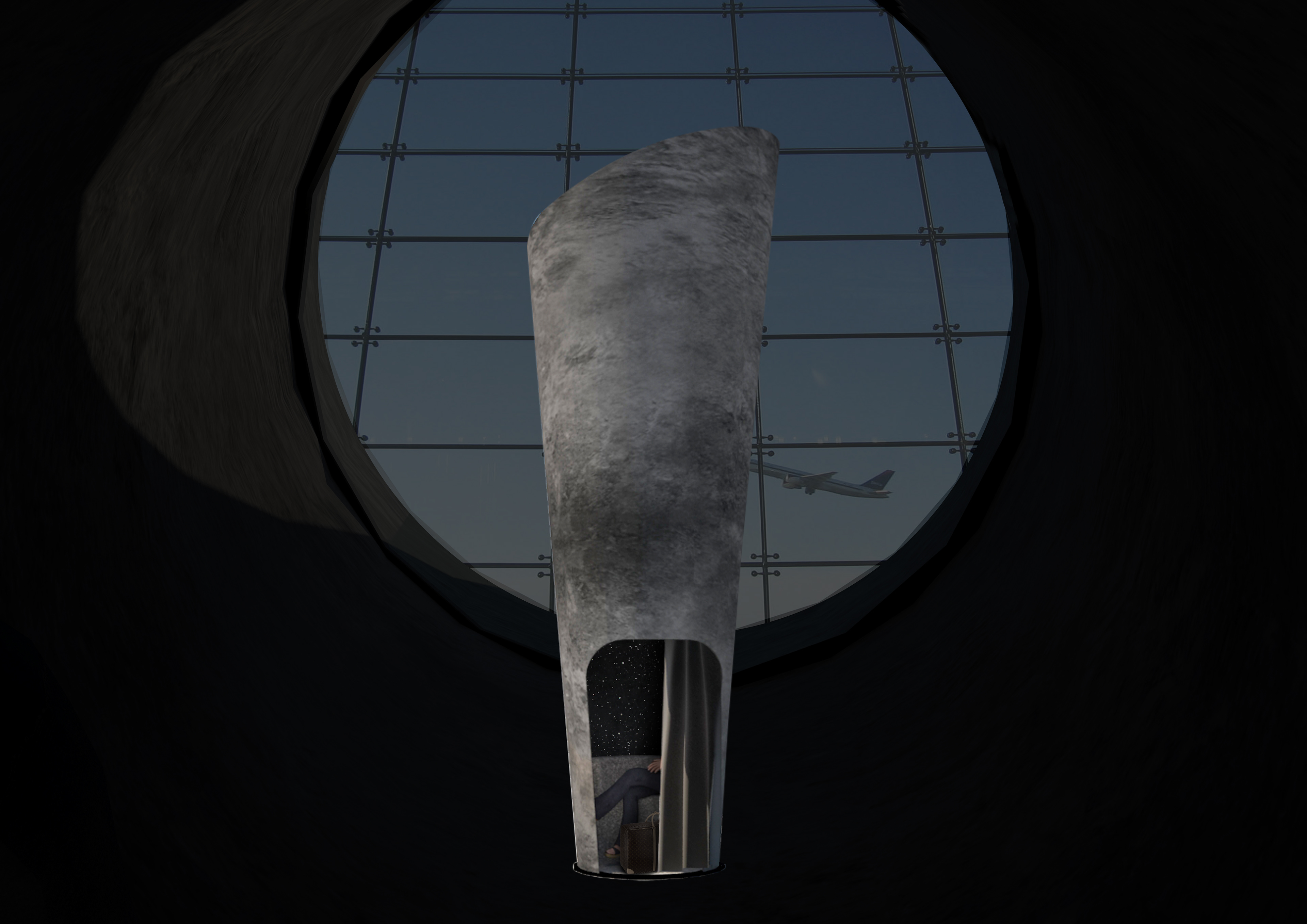 HONGIK UNIVERSITY /  SEOUL, KR
VOICE ARCHIVE SPACE FOR MODERN NOMADS
Like the prehistoric caves full of old traces, this space is an audio archive for the future nomads who constantly travel around the world. Open Cave is a monumental space that stores personal histories that will eventually constitute overall human history.
The caves are placed in the airport waiting lounge, so the busy traveling nomads can easily stop by. They sit inside the caves to record personal memories of the leaving city through their voice and later access to these on a mobile application. The individual nomads' accumulated voices will eventually constitute the story of the city. This voice system is convenient and also an effective way to save the nomad's moment vividly. The cave-like shape helps to better record the voice.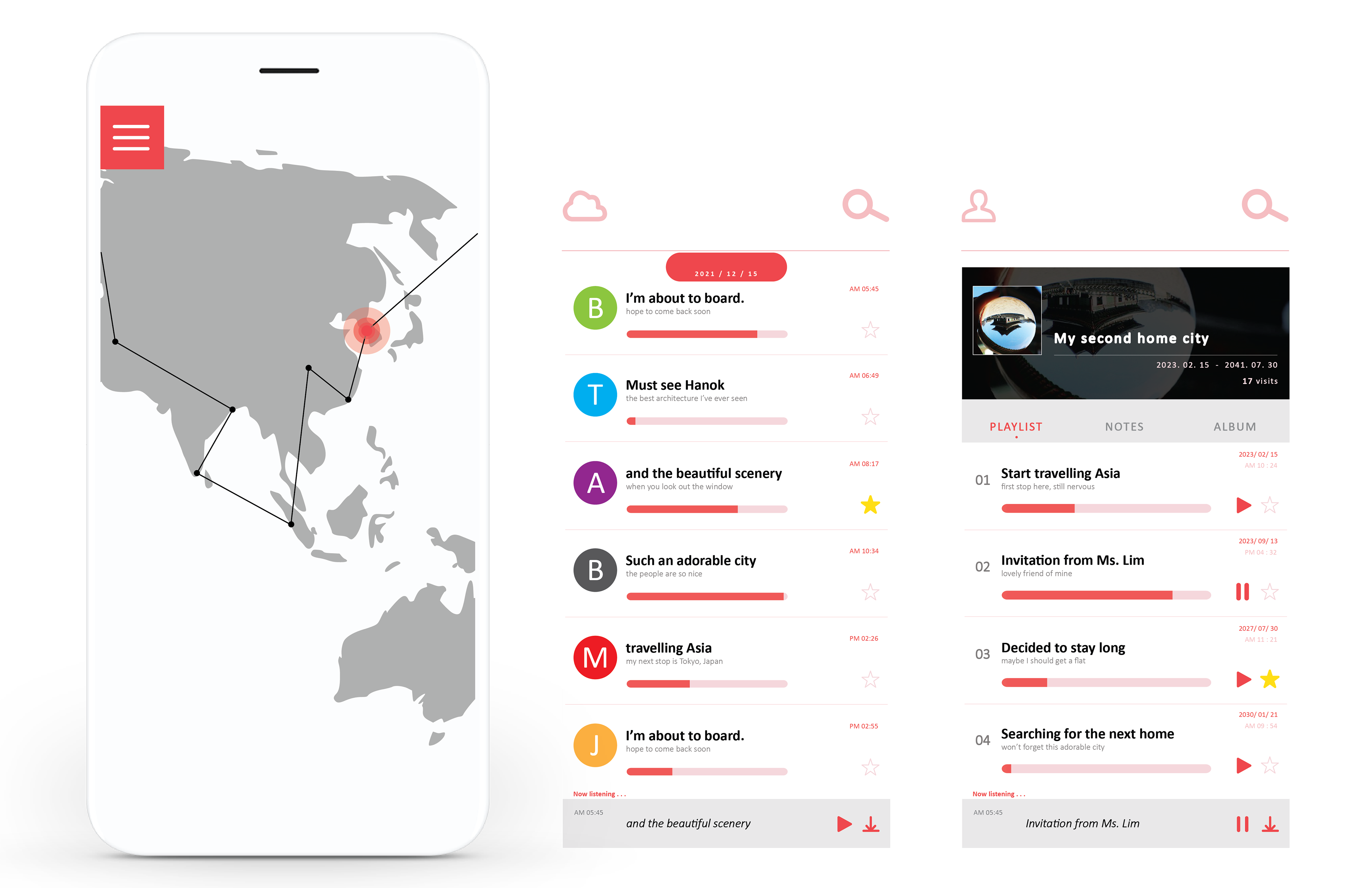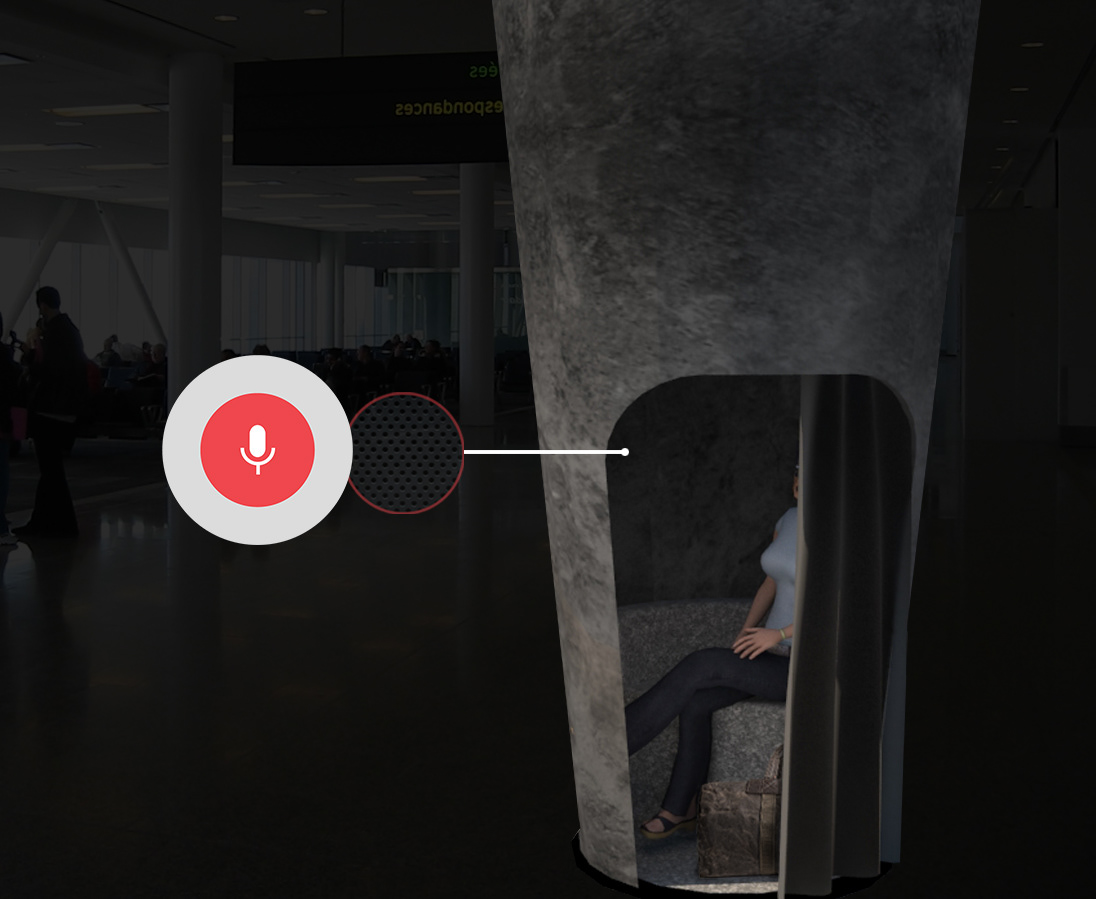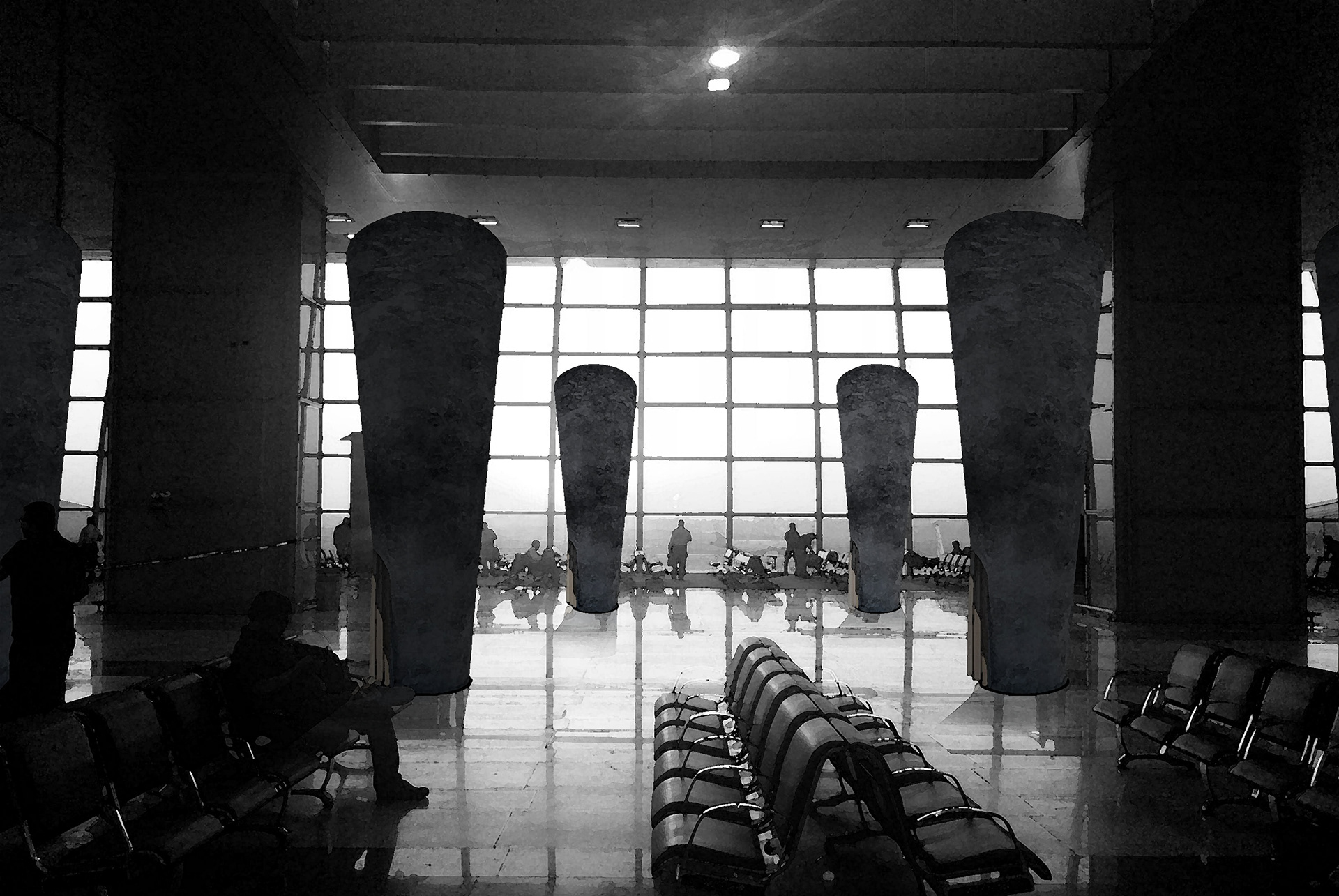 Open caves placed all over the airport weigh more on per-individual/personal attributes and less on per-nation/ collective attribute regarding the historical archives.